Hope House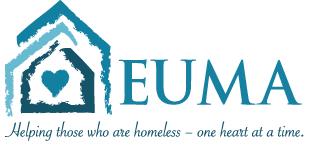 Address:1033 East 26th Street, Erie, PA 16504
Email: info@euma-erie.org
Phone: (814) 454-6088
Sometimes it takes a little longer to realize your dreams.
For some families who face seemingly insurmountable obstacles in overcoming homelessness, they need extra time to set their strategy and conquer the hurdles that are holding them back.
Hope House is a four-unit apartment complex that offers families the additional time and support as they seek to regain their independence. The Program Supervisor works with families to identify needs, strengths and weaknesses and helps them to establish goals and an action plan. Families are provided guidance and assessment to help conquer day-to-day challenges and are linked with community resources such as:
• Job search, employment • Assistance to stabilize income/benefits • Credit repair/budgeting • Education • Basic life skills • Parenting skills
Families are accepted into the Hope House program through an application process. They must possess the desire to overcome their circumstances and be resolved to seeing their plan through to fruition.
A copy of the application is available below. We encourage interested families to contact us regarding availability.
Who we serve: • Homeless families: mother with child(ren); father with child(ren); two-parents with child(ren)
How we serve: • Assist families in their progress toward self-sufficiency in personal housing • Identify needs, strengths and weaknesses and establish goals and an action plan • Guidance and assessment to help conquer day-to-day challenges • Link families to community resources such as: job search/employment; stabilizing income/benefits; credit repair; education
How you can help: • Be a mentor to a Hope House family • Volunteer to prepare apartments for new tenants and provide light maintenance • Provide new tenant(s) with basic household items