Erie United Methodist Alliance (EUMA)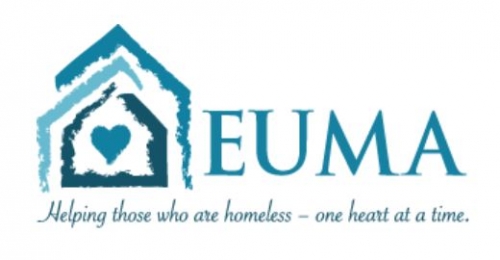 Address:1033 East 26th Street, Erie, PA 16504
Email: info@euma-erie.org
Phone: (814) 456-8073
EUMA (Erie United Methodist Alliance) offers emergency shelter for homeless families with children; transitional shelter for homeless Veteran men; rapid re-housing funds and supportive services; medical outreach, and voucher-assistance program for free thrift store clothing and household items.
Services: emergency homeless shelter, temporary housing, clothing assistance, homeless rental assistance, homeless medical outreach
Programs:
The Refuge – emergency homeless shelter providing safe shelter, basic necessities, and faithful support for up to nine families with children at a time.
1027 E. 26th St., Erie, PA
(814) 454-6088
EUMA's Liberty House – a residential-style transitional housing program geared toward homeless Veterans and their specific needs. Liberty House provides residents with advocacy and guidance to regain independence and move into permanent housing.
550 West 7th Street, Erie, PA 16502
(814) 874-3687
Permanent Housing – offering six low-income permanent housing units to house formerly homeless families.
Healthcare for the Homeless Partnerships - ensuring homeless individuals and families receive proper medical care.
Voucher Assistance Program - providing clothing and necessities from Rainbow Connection Thrift Store free to those in need through voucher assistance program.
1516 Buffalo Road, Erie, PA
(814) 453-4080